EnviroPro capacitive probes

Australian specialist Entelechy's EnviroPro capacitive probes measure soil moisture, temperature and conductivity (salinity) every 10 cm deep.
They are particularly intended:
irrigation management in high-salinity environments
control of fertigation of salinity-sensitive crops
monitoring the migration of ions from one horizon to the next after irrigation/fertilization/severe weather
Measure salinity?
Salinity inhibits the absorption of water by the plant. The level of salinity can inform about induced deficiencies of certain nutrients such as Iron and Manganese. The gradual drying of the soil by the plant and the climate increases the conductivity of the soil, due to the concentration of salts, especially Sodium (Na), which can nevertheless mask an imbalance of nutrients.
Monitoring the evolution of soil conductivity at the active root level should be done at times when the humidity is the same.
The first probes to introduce a measure of humidity with a compensation for the influence of salinity (in addition to that of temperature), EnviroPro probes have been recognized for 20 years for the high reliability of their measurements, their accuracy and their repeatability.
They are factory calibrated and require no correction during their lifetime.
They are available in 40 cm, 80 cm, 120 cm and 160 cm and have a diameter of 34.5 mm. Extremely robust in design, they have a 5-year warranty.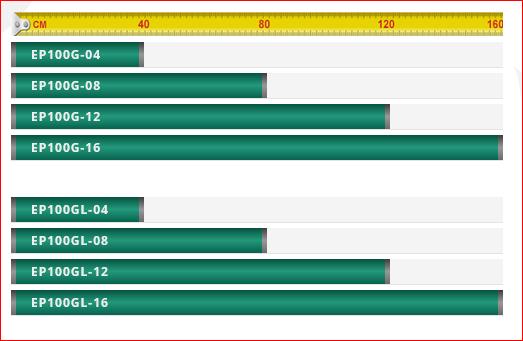 We combine EnviroPro probes with Ranch Systems GRPS/3G RS130 and RS300 telemetry. All measurements can be viewed in real time on our Columbus web platform.
Recalling features:
measurement of humidity, temperature and EC (actionable option)
very robust (5-year warranty)
stable over time
a sensor every 10 cm deep (e.g. 4 sensors for a 40 cm probe, 8 sensors for an 80 cm probe)
requires no maintenance