Description of MC BLOCAGE MONITOR (BC)

MC Electronics' Blockage (BC) kit detects any row ceding or no fall on your online seeder, on one or two products simultaneously (seeds and fertilizer). It can control up to 256 rows.
It offers other very useful functions and it is thus a particularly efficient equipment with a very good value for money, very quickly profitable.
Technical features
The Blockage Monitor system, intended for online seeders, monitors the passage of the product (seeds or solid fertilizer) through optical sensors in real time. It alerts to any snuggling or no seed drop.
By adjusting the regulation of sensitivity, it can also detect abnormal variations in density.
Several configuration possibilities allow the simultaneous monitoring of two types of independent products (seeds and solid fertilizer, for example), each with its own settings.
Additional inputs can also be used to monitor the speed of progress, the working position, the speed of rotation of the distribution, and the hopper bottom level.
After programmed the lines that the electrovans will close (if installed) with the Jalonnage function (Tram Line), the WB will recognize semi-automatically the closure of these lines and does not alert of a problem.
A very compact console does not clutter the driver's field of view (L 11 cm x H 10 cm x Ep 2.8 cm) with a 3.5″ screen clear and colorful for good reading of information.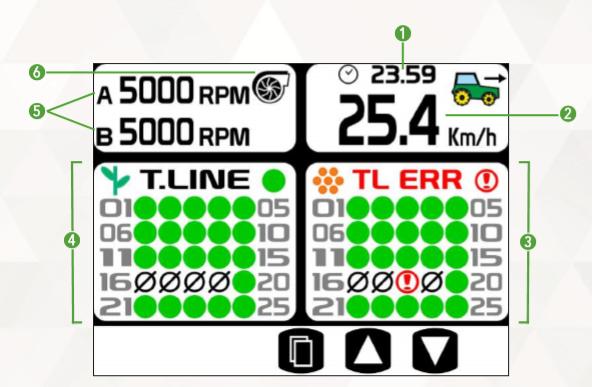 1/ Hour, 2/ Speed of advancement, 3/ Monitoring of fertilizer lines, 4/ Monitoring of seed lines, 5/ Speed of rotation in t/mn of one or two wind tunnels, 6/ General wind tunnel status (s)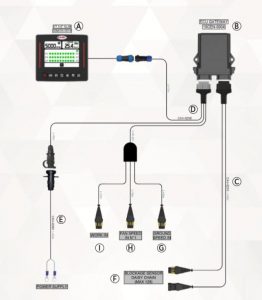 Monitor Block kit assembly schemes to monitor one or two products simultaneously (e.g. seed and fertilizer)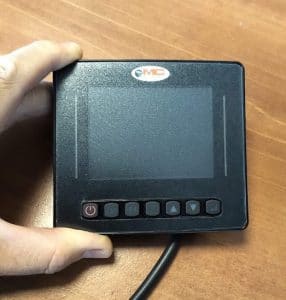 A very compact console with a very good definition
MC Block Sensor cells are installed on pneumatic or mechanical grain seeders and can be used to check ON/OFF flow or solid seed clogging or fertilizers, even in the presence of dust, thanks to the Automatic Dust Compensation (ADC) system.
The cells consist of two fast, in and out tips that fit into the descent tubes. Three models are available with a diameter of 30 mm, 32 mm and 45 mm, all in analog version (with 4 eyes) and CAN-BUS (with 6 eyes).
On the body of the cell, 1 or 2 LEDs indicate when it is fed, the exit signal and the state of dirtying. For the cleaning of photoelectric cells, a quick U-shaped clip frees the cell from the pipe.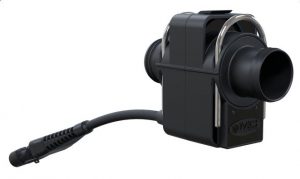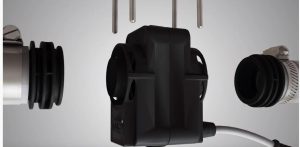 Blockage Sensor Cell with Fast Tips