CoRHIZE's Columbus interface, your control tower … mobile!
Dedicated primarily to irrigation management, Columbus centralizes the data from your soil water monitoring probes in a single space, as well as those from all your other agro-climatic sensors. It also displays weather forecast for the field. Columbus is multiligual (french, english, spanish, italian)
You find the data of:
soil sensors:
climatic sensors:
Columbus also displays data from a specific weather / irrigation pack associating Aquacheck CoRHIZE capacitive probes and Sencrop weather stations.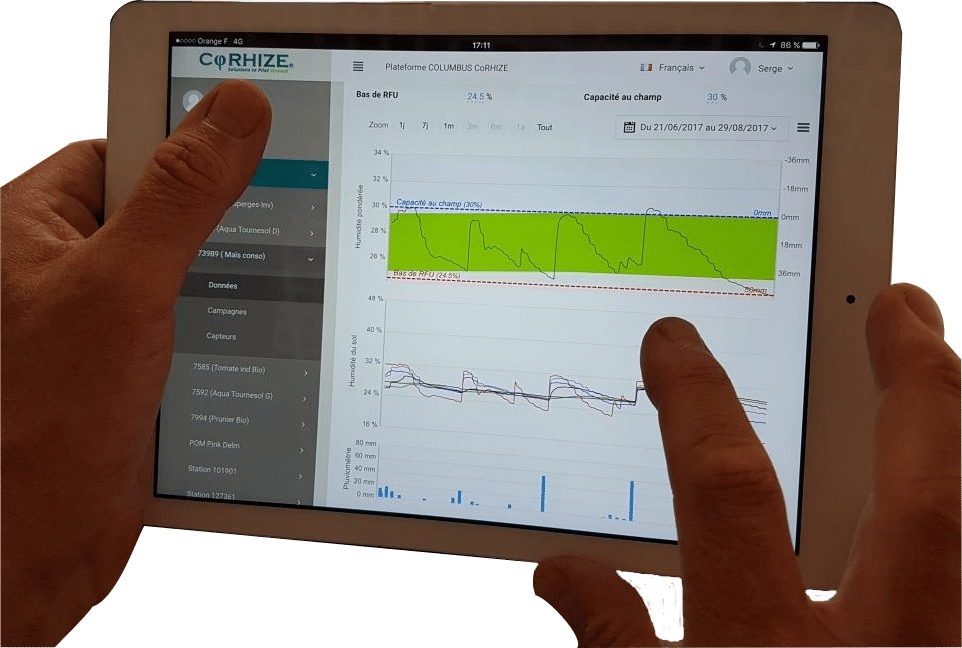 Thanks to its webapp technology, you can access exactly the same functions from your smartphone as from your computer at the office.
Remarkably practical, Columbus is intuitive and powerful. It offers multiple levels of settings, from the simplest for pragmatic users who want to know just essentials, to the most sophisticated for very technical and demanding users.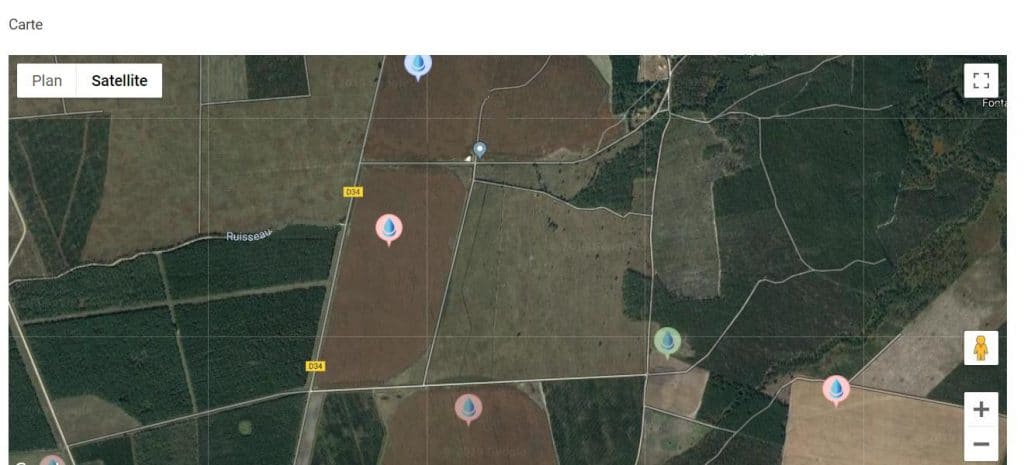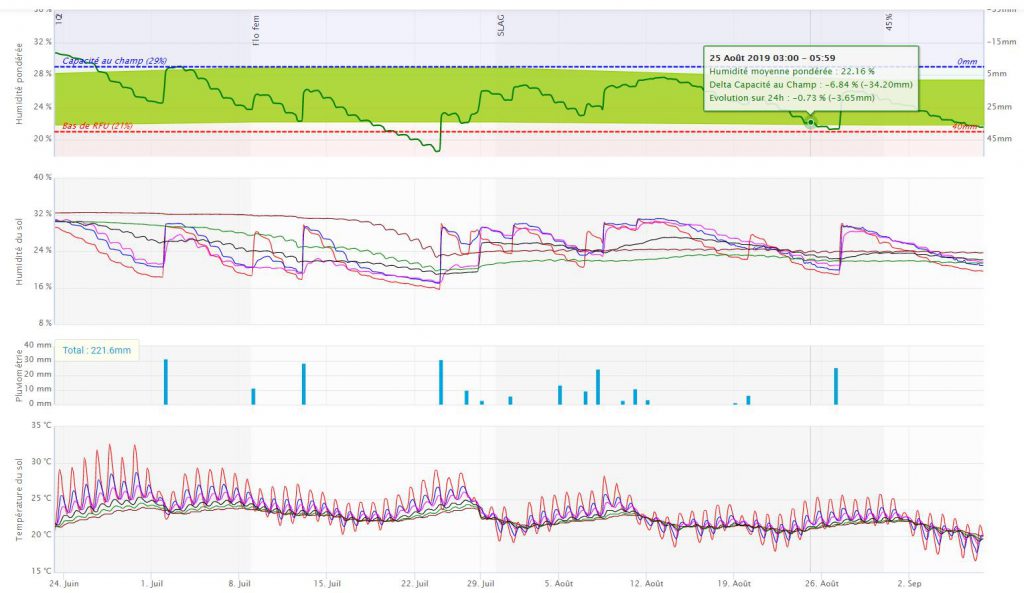 Columbus, that is dynamic, simple and clear displays. But also advanced DMTs  such as the IrrigAssistant® module or the AspaView® module.
For your peace of mind, you can use programmable alerts on all sensors or key calculated values
For your traceability, an input and printable space for notes / advice, documents, photos taken in the field
The data of all your campaigns are stored and secured on several servers, available for consultation regardless of their age.
Columbus displays data from specific packs associating Sencrop weather stations and Aquacheck CoRHIZE capacitance probes.
Columbus also has an API (Application Programming Interface) to relay data from your sensors to other DTMs  partners.
IrréLIS of Arvalis: Irrigation management (water balance)
Movida of Bayer: Mildew of the vine
RimPRO: Mildew and powdery mildew of the vine, scab and fire blight of the apple tree, codling moth, …
Dacom: Vegetable disease models