New Meter Weather Station ATMOS 41
The new Meter ATMOS 41 station is truly revolutionary by:
its highly innovative technology (no moving parts)
its extremely small footprint (10 cm in diameter and 34 cm high!)
the number of parameters measured (12 climatic – 1 motion detector)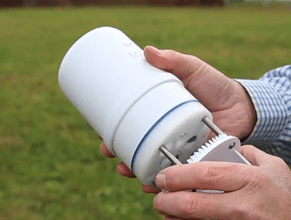 An extremely compact sensor set
The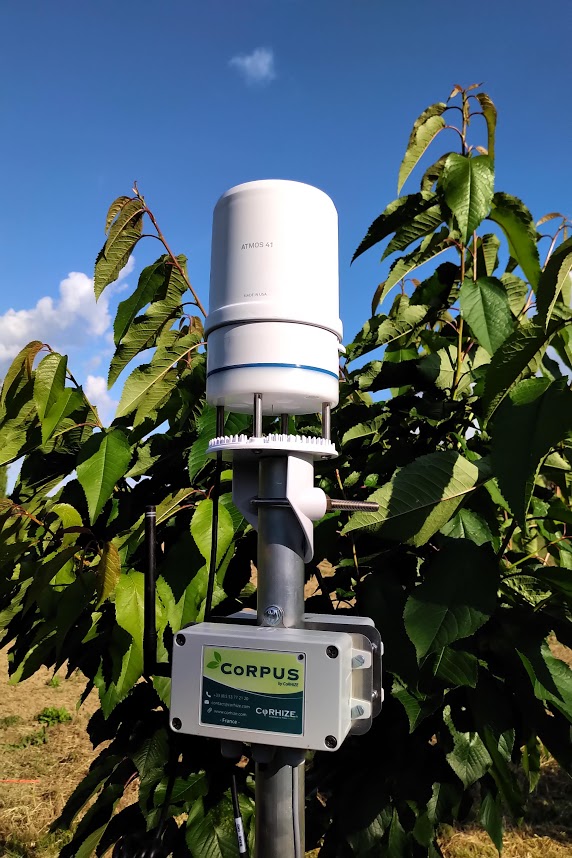 ATMOS 41 associated with the CoRPUS telemetry case (Sigfox)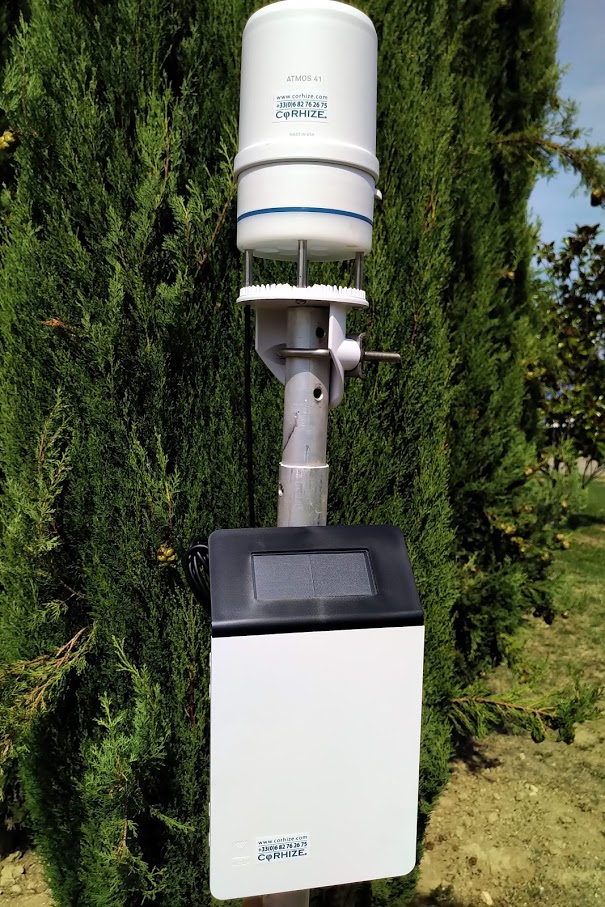 THE ATMOS 41 combined with the new Meter ZL6 (3G) telemetry box
A condensed technology!It measures up to 12 climatic parameters:
Temperature and Relative Humidity
Barometric pressure and Steam Pressure
Wind speed and direction, Gusts (wind detection from 0.01 m/s)
Solar radiation
Rainfall (pluviometer with anti-clogging filter)
Lightning and Lightning Distance
Accelerometer in case of abnormal movement of the station
No mobile parts, ultra compact, very reliable, easy to install and move, the new Meter 41 station associated with our CoRPUS case or the Meter ZL6 case using the 3G network brings up its data on the Columbus web platform. It provides an ideal answer to anyone looking for a very complete, reliable and space-saving station!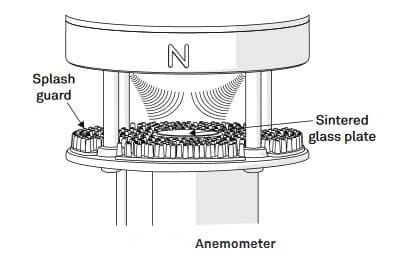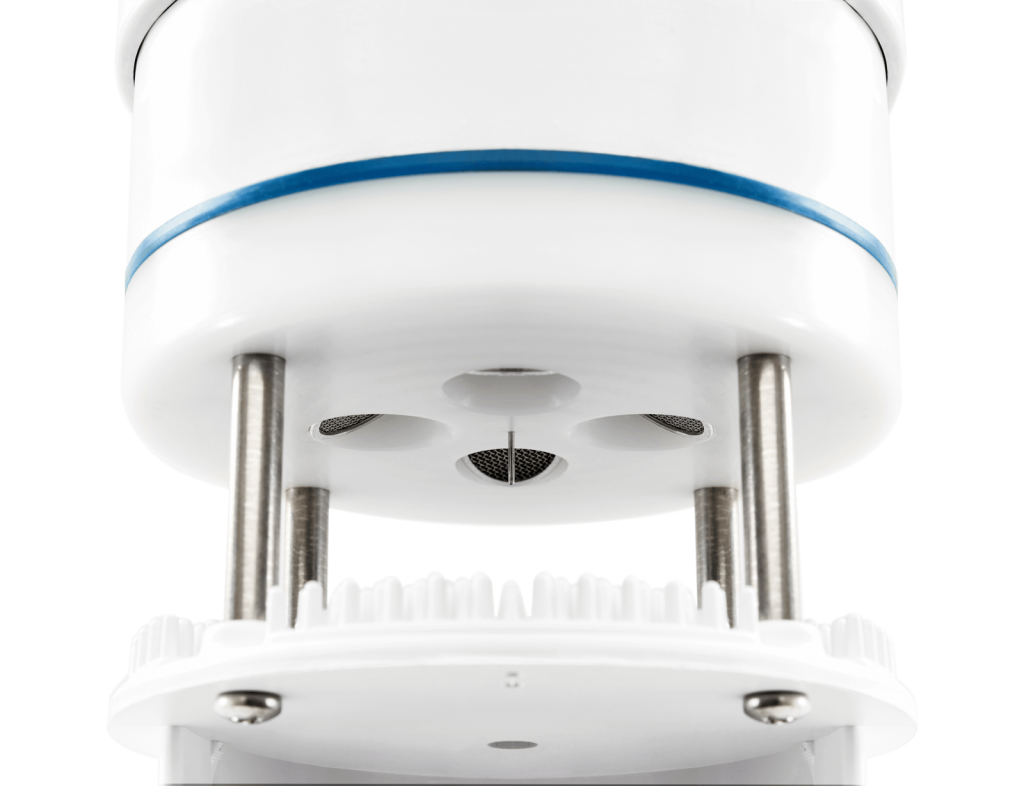 Technical specifications:
Solar radiation
Measurement range: 0 to 1750 W/m2
Resolution: 1 W/m2
Accuracy: ± 5%
Rainfall:
Measurement range: 0 to 400 mm/h
Resolution: 0.017 mm
Accuracy: ± 5% of 0 to 50 mm/h measurement
Steam pressure:
Measurement range: 0 to 47 kPa
Resolution: 0.01 kPa
Precision: varies according to temperature and humidity, on average ±0.2 kPa below 40oC
Air Temperature:
Measurement range: -50 to 60 degrees Celsius
Resolution: 0.1oC
Accuracy: ± 0.6oC
Relative Humidity
Measurement range: 0 to 100%
Resolution: 0.1%
Precision: varies by temperature and humidity, on average, ±3% HR
Humidity sensor temperature
Measurement range: -40 to 50 degrees Celsius
Resolution: 0.1oC
Accuracy: ± 1.0 degrees Celsius
Barometric pressure
Measurement range: 50 to 110 kPa
Resolution: 0.01 kPa
Accuracy: -/-0.1 kPa between -10C and 50C, -/-0.5 kPa between -40C and 60C
Wind speed:
Measurement range: 0 to 30 m/s
Resolution: 0.01 m/s
Precision: maximum 0.3 m/s or 3% of the measurement
Gusts
Measurement range: 0 to 30 m/s
Resolution: 0.01 m/s
Precision: maximum 0.3 m/s or 3% of the measurement
Wind direction
Measurement range: 0 to 359 degrees
Resolution: (1)
Accuracy: ± 5
Motion detector (anti-theft…)
Range of measures: -90 to 90 degrees
Resolution: 0.1
Accuracy: ± 1
Love at first sight (counting)
Measurement range: 0 to 65,535 lightning bolts
Resolution: 1 lightning bolt
Precision: variable by distance, >25% detection within 10 km
Average lightning distance
Measurement range: 0 to 40 km
Resolution: 3 km
Precision: variable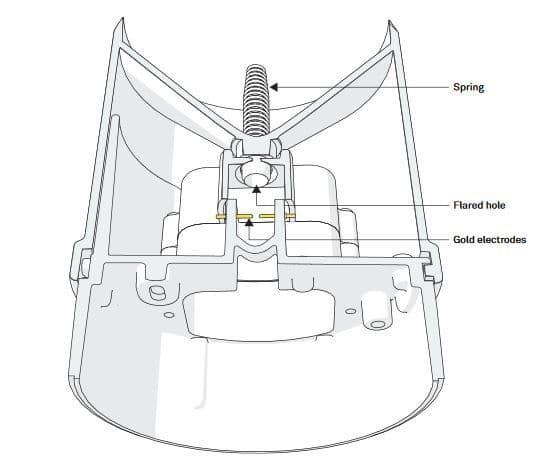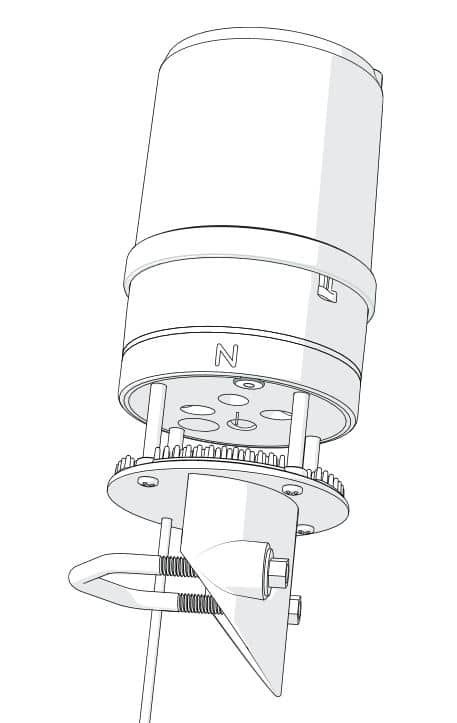 Contact us for more information