PCT, CoRHIZE's software solution.
CoRHIZE uses and represents the TerraLogga/AgGateway/AgCloud software solution of Australian Precision Cropping Technologies Pty Ltd, a specialist in Geographic Information Systems for Precision Agriculture, Drainage and Plot Levelling since 2001.

The solution benefits from PCT's long experience with customers around the world, in a variety of agricultural contexts and in contact with the latest technologies.
The GATEWAY PCT is a smart and flexible solution, with a local part (on your computer) and a part hosted on the cloud (internet); both synchronize to demand. In particular, it allows:
data transfer and storage with secure access sharing between users and technical advisors
map display of raw data, point-to-point and global statistical analyses, multilayered and multi-source treatments (performance maps, ground maps, NDVI maps, ..), mapping reconstructions
multiple agronomic applications such as intra-parcel zoning for soil samples or representative surveys, the appropriate placement of irrigation probes, the development of recommendation maps for modulated fertilizer applications or seeding densities that can be used directly on on-board monitors
Precision irrigation assistance with the development of Variable Rate Irrigation programs for pivots, ramps and winders, and the sizing of irrigation systems
making plot levelling and drainage maps optimized from high-precision topographic acquisitions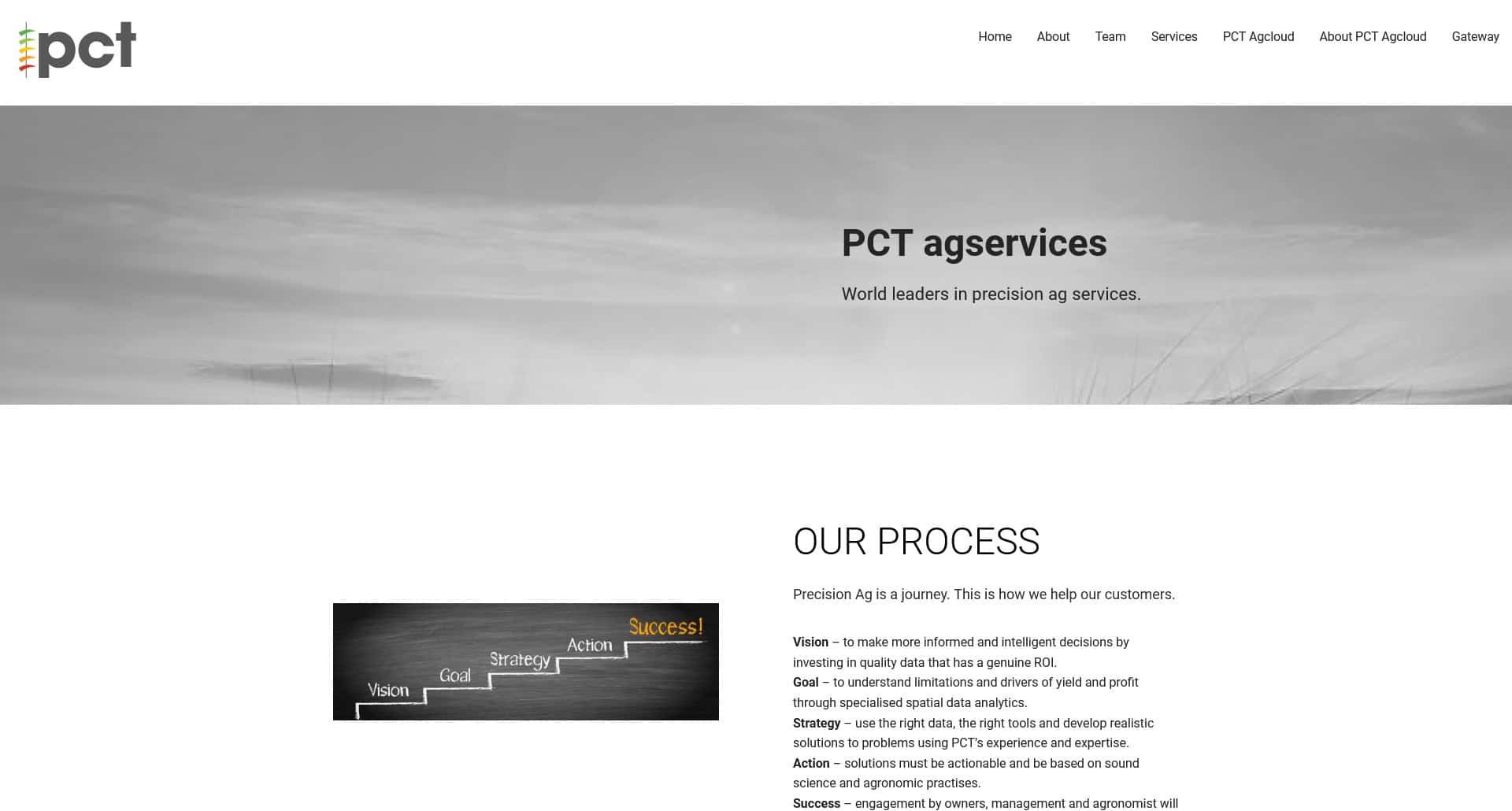 What are the benefits of the PCT solution?                      
For the user, the PCT solution has two advantageous features:
there is no final or annual license to be purchased for either the local party or the hosted part. The cost of the service is a cost/hectare per gross file loaded into the system. Then, the user can work the data in this file with the features that are open to him and cross them with the other cards he has already loaded. In short, it is possible to benefit from all the potential of a most advanced tool for a small contribution per ha. This is a very interesting formula for use and especially to start in applications for Precision Agriculture by minimizing the computer cost post.
access to specific modules based on the user's needs
In addition, the solution is collaborative and customizable. A technical consulting structure can share all its work with its clients on PCT with secure access, and this, with its own graphic charter.
For its customers not equipped with a GIS solution, CoRHIZE offers them access to PCT with its Soil Mapping service.